WHY CHOOSE US
OUR PROCESS OF CONNECTING BUYERS TO SELLERS IS THE SIMPLEST. WE HANDLE THE HARD PART, AND YOU QUICKLY GET WHAT YOU WANT.
Get the Best Price for the Best Quality
Buyer gets to choose the lowest price while quality is not compromised. If you are not happy with the price, request for a quote and we negotiate for you.
Request for Samples
Buyer can request for samples from specific seller, or in general from Adi Naturals. Samples will be sent based on availability and on cost basis.
Only Certified Sellers Verified by Adi Naturals
Be assured that all products sold on our portal are 100% organic and have been verified by us. Only the sellers with authentic documents are onboarded. We perform a two level risk analysis of the seller.
Get Your Products Tested at Our Food Lab with Test Report
Both buyers and sellers can test their products from our in-house lab. A test report will be provided with standard parameters.
Third Party Logistics Available for Transporting bulk Goods
Get your goods shipped in the quickest time possible by connecting with our third party logistic provider.
Secure Payment System through Nodal Account
We have provided for a Nodal Account which will keep the transaction between buyer and seller secure. Any advance paid by buyer will be kept in the Nodal Account till the goods are shipped as per the agreed terms between the buyer and seller.
FEATURED PRODUCTS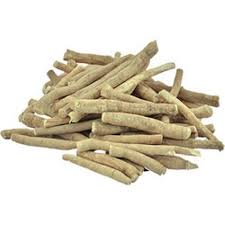 testimonials
"Adi Naturals provides end to end solution for customers abroad, happy with their services."
"Adi Naturals is a platform where you get lot of options for farmers selling Organic"
"The prices are very competitive, we get the volume and quality we want. I would be happy to recommend Adi Naturals"
"Everything I have bought from Adi has been of good quality, they are very prompt in their service"
"We have been loyal customer of Adi since 2016, we buy Rajmudi rice and all pulses from them" School in Bangalore"