ADI NATURALS
BRINGING NATURE BACK TO OUR LIVES
Established in 2010, Adinaturals is the right choice for people who seek freedom from chemicals and believe in the goodness of organic food. Currently we are supplying our products to bulk buyers across India. We also export our products to USA .Over the years we have built a strong supply chain of organic farmers across different places in India.
OUR MISSION
To spread healthy food across the world. To deliver highest quality, safe and affordable organic and chemical free produce.
WHAT IS DIFFERENT ABOUT US?
F2B (Farmer to Buyer) Initiative: A first of its kind in the organic food trade segment, Adi Naturals is a B2B portal that connects organic farmers/FPOs to buyers. It aims to digitise the bulk transactions using blockchain technology for negotiations, payments and quality assurance.
This will bring buyers and growers towards closer interaction that can reduce the role of middlemen and make organic food more affordable. Not just this, but through our Quality Assurance Systems the buyer can request for a quality report of the products which will help him/her to make an informed decision.
OUR PROCESS
CREATE BASKET
Add products into a basket, with your required quantity and expected prices.
REQUEST QUOTE
Place a quote request for your basket. Adi Naturals starts the process of finding the products for you.
ORDER CONFIRMATION
The order is confirmed and the products are assembled from seller farms.
DELIVERY
The order is shipped to you after the payment is made.
FOUNDERS
Dr. R.Srinivas (PhD)
Founder and CEO
An Environmentalist by profession for over two decades and heads an NGO working on sustainable development including organic food and food safety. He is an alumni of the National Law School of India. He is also founder of Ecochoice, Smart Cities India Foundation and Green skills academy(affiliated to NSDC) .
Mrs.Priya
Co-founder and Chief of Operations
An IT architect and IIM B alumni , she overlooks operations, procurement, works closely with organic farming communities at Adi Naturals.
This whole initiative from Adi Naturals has been incubated in NSRCEL at IIM, Bangalore.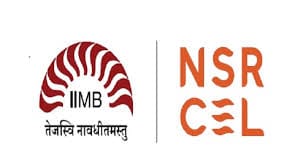 Customer Support: If you have any concerns about anything, Submit the below information and we'll get in touch shortly, or Call us at +91 9972170742 or +91 080-41107560